VLADIMIR PUTIN'S "annoyance" with the UK and NATO allies is reaching dangerous new heights, a former British MP on the ground in Ukraine has told Express.co.uk. Daily Express :: World More...
APPLE announced last week that it was discontinuing its iconic iPod and now could be a good time to see what your old music player is worth. Daily Express :: Tech Feed More...
SKY has launched a new deal that comes with full access to hundreds of TV channels plus there is speedy broadband thrown in for free. Here's all you need to know. Daily More...
VLADIMIR PUTIN'S "annoyance" with the UK and NATO allies is reaching dangerous new heights, a former British More...
RUSSIAN TV Presenter Olga Skabeyeva was brutally mocked after she claimed Ukrainian Eurovision winners "gave More...
A POWERFUL committee of MPs has thrown its weight behind plans More...

The Celtics and Heat will meet in the Eastern Conference Finals for the third time in 10 years, and oddsmakers More...
The UFC Hall of Famer discusses his most memorable moments, the eye injury that nearly cost his career, and more. MMA..
NOVAK DJOKOVIC has spoken out following Wimbledon's decision to ban Russian and Belarusian players. Daily Express :: Sport Feed..
RAY CHARLES, who was described as "The Genius" and regarded as one of the best musicians of all More...
DEMENTIA with Lewy bodies tends to cause symptoms which come on gradually and get slowly worse over several years. Around 100,000..
HIGH cholesterol usually goes undetected until it leads to a serious cardiovascular event. However, bodily aches and pains may occasionally signal..
QUEEN LETIZIA OF SPAIN always looks flawless with glowing skin in all her public appearances. According to an expert, the monarch..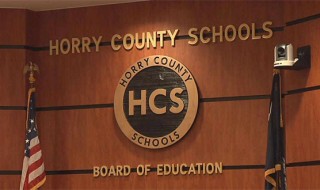 (Image: WMBF News) After being threatened with a lawsuit, Horry County Schools in South Carolina agreed to allow a transgender student..
CAPTAIN AMERICA 4 will see Anthony Mackie's Marvel superhero team-up with Oscar Isaac's Moon Knight against the Secret Empire, according to..
ELVIS PRESLEY's only grandson Benjamin Keough, who is buried by The King at Graceland, has received a rare new touching tribute..
HOLIDAYMAKERS expecting to travel abroad this summer may be hit with some higher prices, warned Ryanair boss Michael O'Leary. Daily Express..